WEDDINGS | CORPORATE | CHARITIES
0450 753 623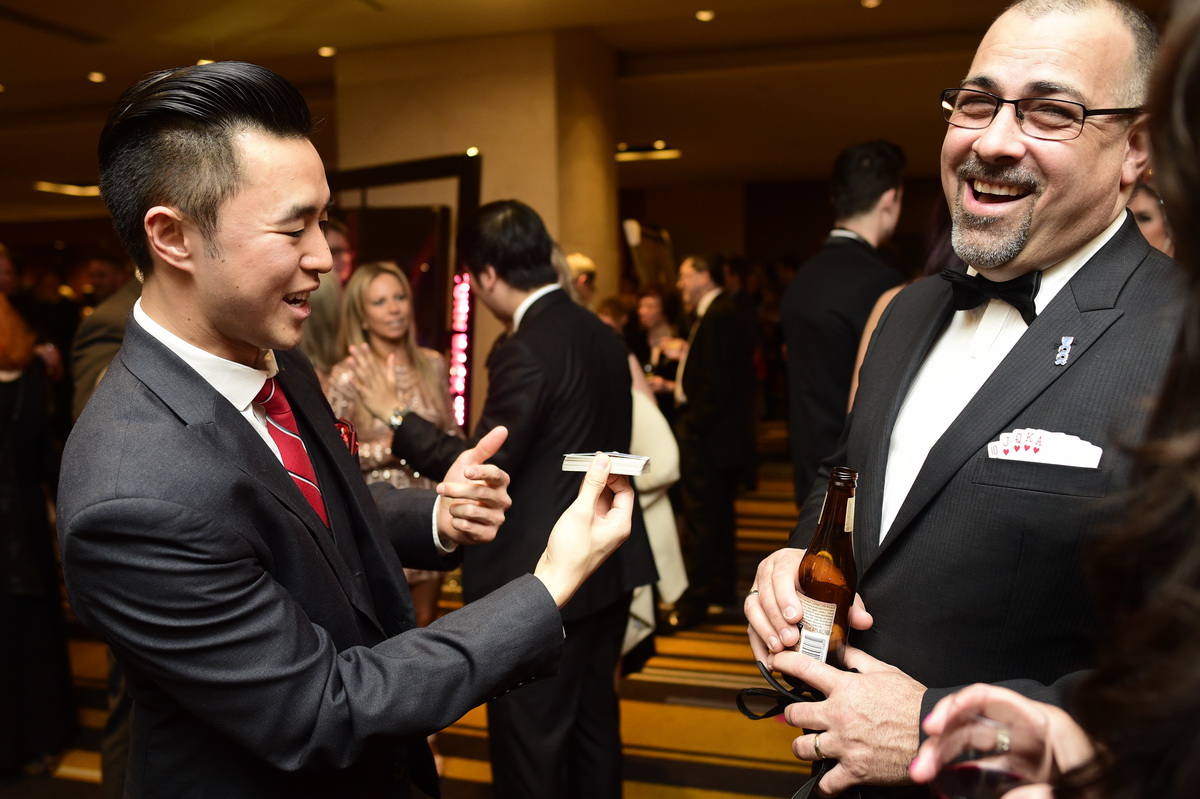 - Magician walks around from group to group
- Perfect for cocktails
- Creates an ice-breaking atmosphere
Roving magic (usually during the cocktail), involves the magicians approaching groups of guests - ensuring that everybody has a chance to see some personal magic. Walk-around magic keeps the audience occupied and engaged with the event at all times and creates that relaxing yet enjoyable atmosphere you desire. Typically, within an hour, one performer can cover up to 85 guests. If you have a specific message or theme you need to deliver- the magicians will work with you to customise their performances. Guests will be jaw-dropped by amazing card magic, coin magic, mind-reading and everything in between.
Roving Magician Sydney Samples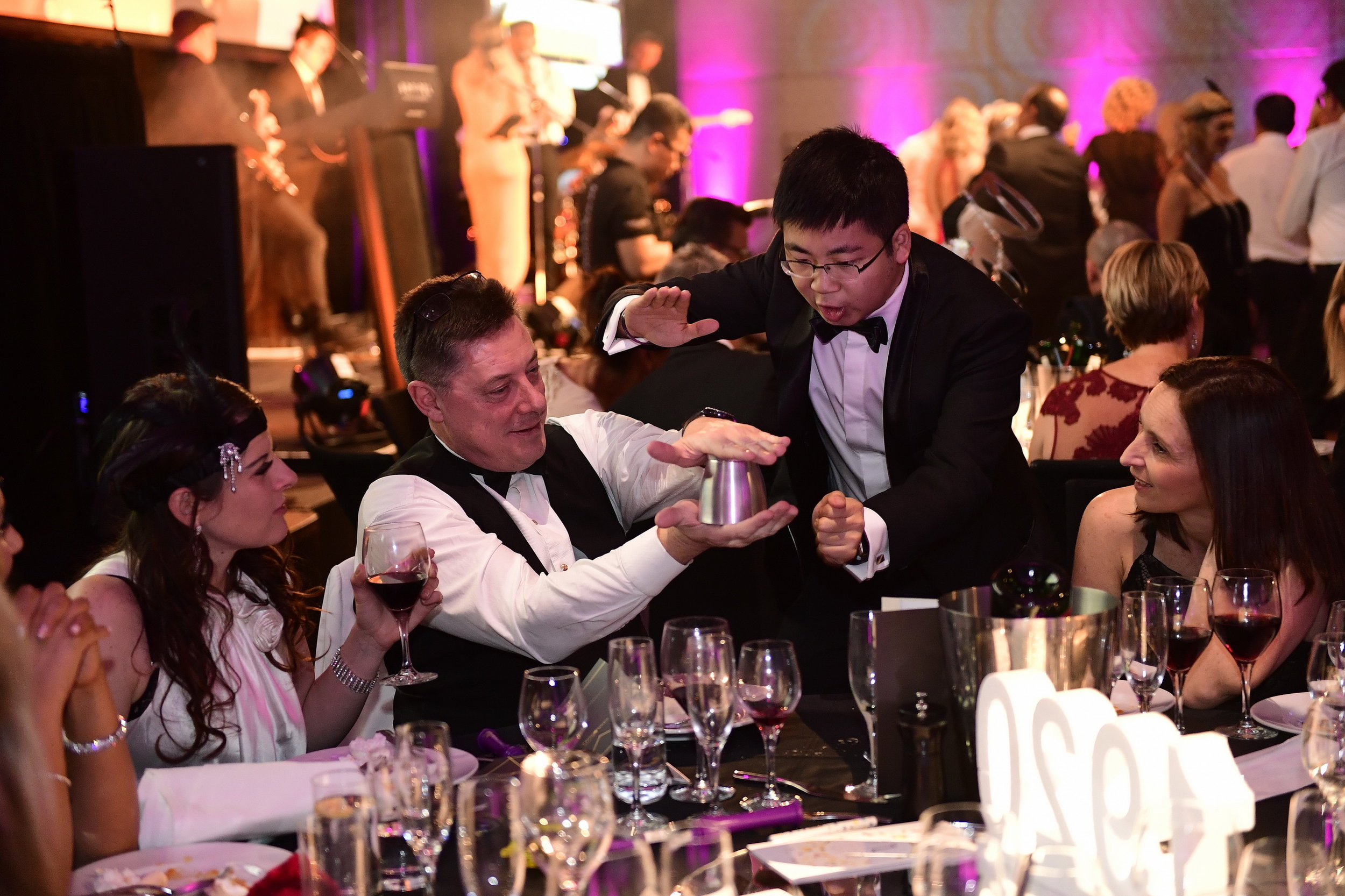 -Magician performs from table to table
- Perfect for any down-time during / between the meals
- Increases audience engagement with the event
Not sure what to do in that downtime during your event? Table magic involves magicians approaching large banquet tables and entertaining large groups. Table magic offers ongoing engagement with the event and the opportunity for the magician to not simply complement but add to your event by delivering high quality laughs and amazement during any downtime.
The BlackTies are highly trained to be courteous and non-intrusive. Performers will approach tables who are not eating, make a friendly introduction, and then continue to put on a mini-show. Material during this segment is much different to walk-around magic and closer to a mini parlour show.
Table Magician Sydney Samples
- Magician performs on a stage for all audiences
- Visual and mind-blowing demonstrations with audience involvement
- Easily customisable for your event / message
Stage magic and mentalism is one of the most recommended options. Stage magicians, mentalists, hypnotists and speakers bring you world-class engaging entertainment for your night, fully customised to your preferences. The BlackTies prides itself in being able to provide flexible shows both in length and content, to match your message, your theme and your needs.
The BlackTies prides itself in not only having amazing magicians, but amazing entertainers. All of the performers have been highly trained in stage-craft, vocals and have the charisma to maintain the attention of your entire audience.