Why Hire a Magician From The BlackTies?
1. Modern
No one wants to see a clichéd magician clown pulling coins out of ears. Our sydney magicians hand-crafts fresh and engaging illusions designed for the 21st century sophisticated audience. The BlackTies are amongst the top professionals in Sydney magician hire.
2. Hassle-Free
The BlackTies aims to make organising magician hire as simple and flexible as possible, working collaboratively with you from day one to ensure your needs come first. Our sydney magician hire is NOT an agency, hence you can happily avoid the usual extra agency costs and delays.
3. All Event Sizes
Looking for a single magician for a smaller intimate event? We got you covered. Need a team of walk-around magicians can provide plentiful entertainment for 1000+ guests? We also have you covered.
Roving Magic

Table Magic

Stage Shows
Roving Magic
Roving magic (usually during the cocktail), involves the magicians approaching groups of guests - ensuring that everybody has a chance to see some personal magic. Walk-around magic keeps the audience occupied and engaged with the event at all times and creates that relaxing yet enjoyable atmosphere you desire. Typically, within an hour, one peformer can cover up to 85 guests. If you have a speicifc message or theme you need to deliver- the magicians will work with you to customise their perormances. Guests will be jaw-dropped by amazing card magic, coin magic, mind-reading and everything in between.
Table Magic
Not sure what to do in that downtime during your event? Table magic involves magicians approaching large banquet tables and entertaining large groups. Table magic offers ongoing engagement with the event and the opportunity for the magician to not simply complement but add to your event by delivering high quality laughs and amazement during any downtime.
Stage Shows
Stage magic and mentalism is one of the most recommended options. Stage magicians, mentalists, hypnotists and speakers bring you world-class engaging entertainment for your night, fully customised to your preferences. The BlackTies prides itself in being able to provide flexible shows both in length and content, to match your message, your theme and your needs.
- Magician performs on a stage for all audiences
- Visual and mind-blowing demonstrations with audience involvement
- Easily customisable for your event / message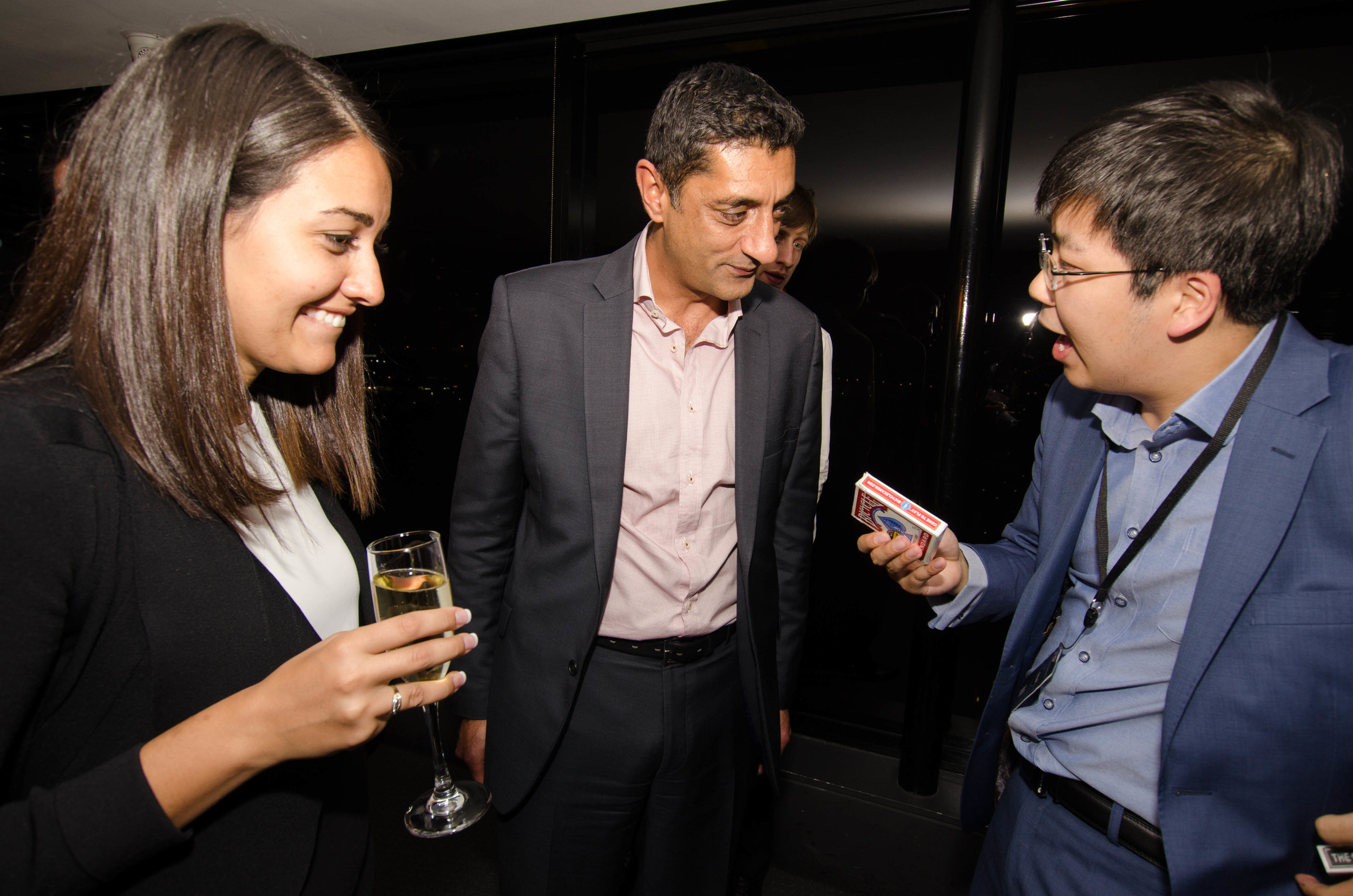 -Magician performs from table to table. Perfect for any down-time during / between the meals. Increases audience engagement with the event
-Magician walks around from group to group. Perfect for cocktails. Creates an ice-breaking atmosphere
Basic
no hidden fee
Free
Easy plan for startups
My plan description that is really long for once.
5 products
Unlimited support
125 emails
Skype support
Easy business cards
Social network tool
Silver
per month
My silver description
My plan description that is really long for once.
15 products
Unlimited support
300 emails
Skype support
Easy business cards
Social network tool
Gold
one time fee
My gold description
My plan description that is really long for once (probably the longest).
45 products
Unlimited support
Unlimited emails
Skype support
500 business cards
Social network tool
BLAHBLAHA
BLAHBLAHA
BLAHBLAHA
BLAHBLAHA
BLAHBLAHA
BlackTies Sydney Magician - Instagram Live Feed