CONFERENCES | EOY PARTIES | AWARD NIGHTS
WHY THE BLACKTIES?
1. Modern Corporate Style
Corporate audiences are seeking sophisticated entertainment - noone wants a clown pulling rabbits out of a hat! Our magicians are well equipped with garunteed never-before-seen illusions and mind-reading demonstrations that will knock the socks out of the modern day audience.
2. Tailored Messages
The BlackTies magicians are trained to understand your key messages and deeply integrate them into their performances. Our magic will integrate your values and goals deeply into your clients or employees.
3. All Event Sizes
Looking for a single magician for a smaller corporate event? We got you covered. Need a team of walk-around magicians can provide plentiful entertainment for 1000+ guestss? We also got you covered.
How Does Magic Fit Into Your Corporate Event?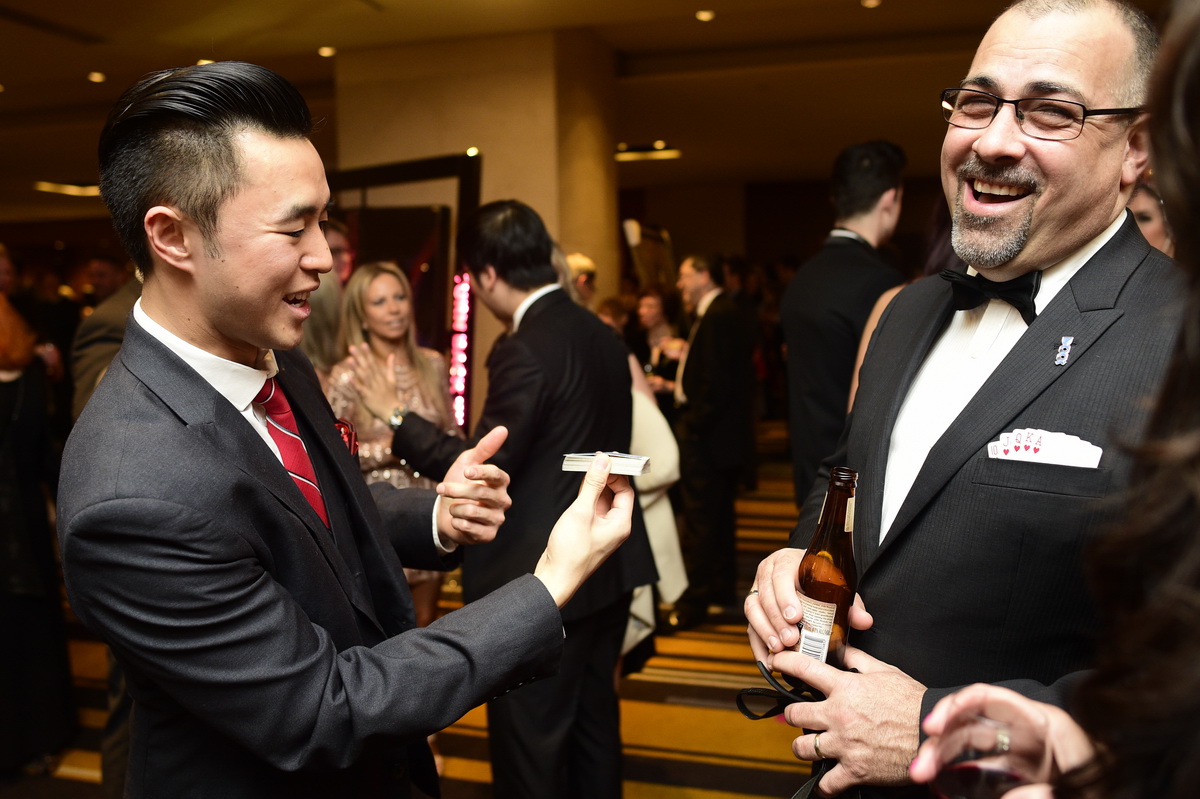 Roving Magic during Cocktails
Whether you're looking to impress your shareholders, or just to let your employees know you appreciate them- our walk-around magicians create the perfect emotional experience for your guests.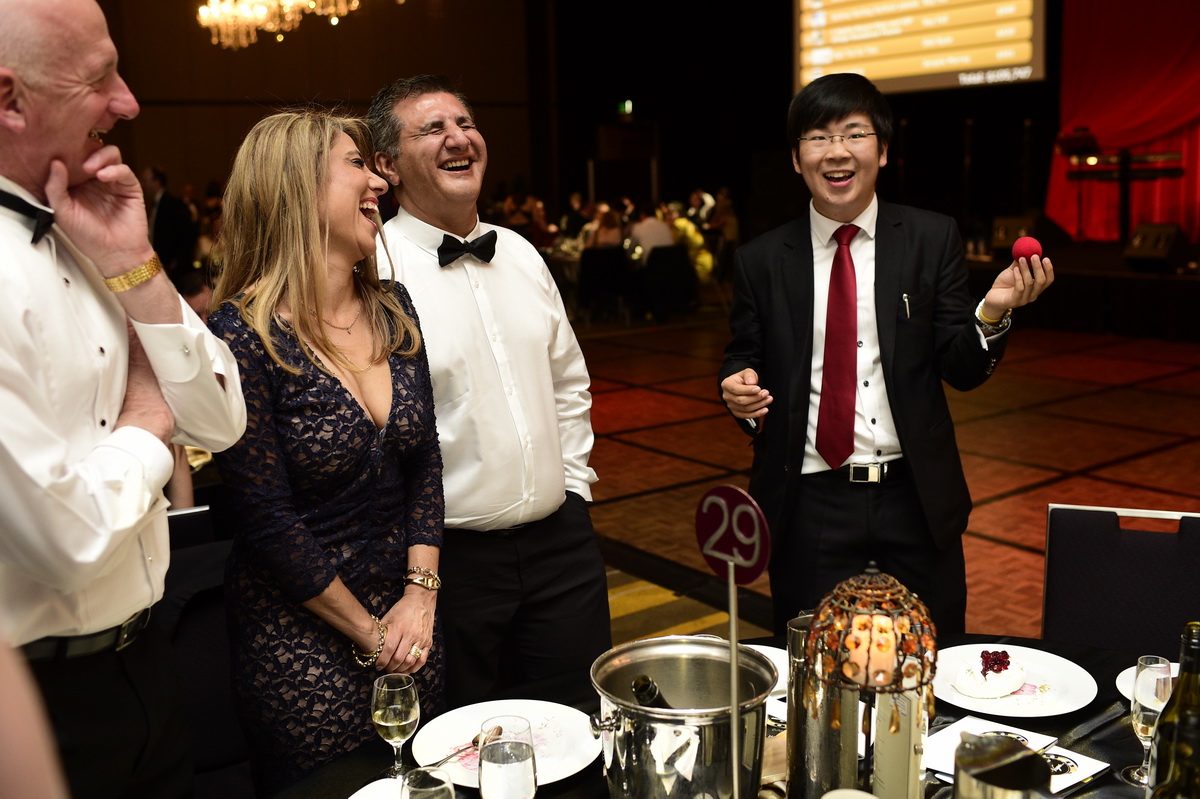 Table magic during Downtime
Stage Shows - Magic and Mentalism
You never want your guests bored during a fundraiser. Unfortunately background music is simply not enough to fill in the downtime of charity events. Why not have magicians performing mini shows from table to table?
Our Satisfied Corporate Clients
Check Availability for Your Function